A collection of open source 3D designs of various buildings and structures specifically created for Z scale using a free 3D design browser app Tinkercad. All structures are created and maintained by Precise Modeling team. Models are free for personal use, please get in touch for commercial licensing or check out Precise Modeling shop for more.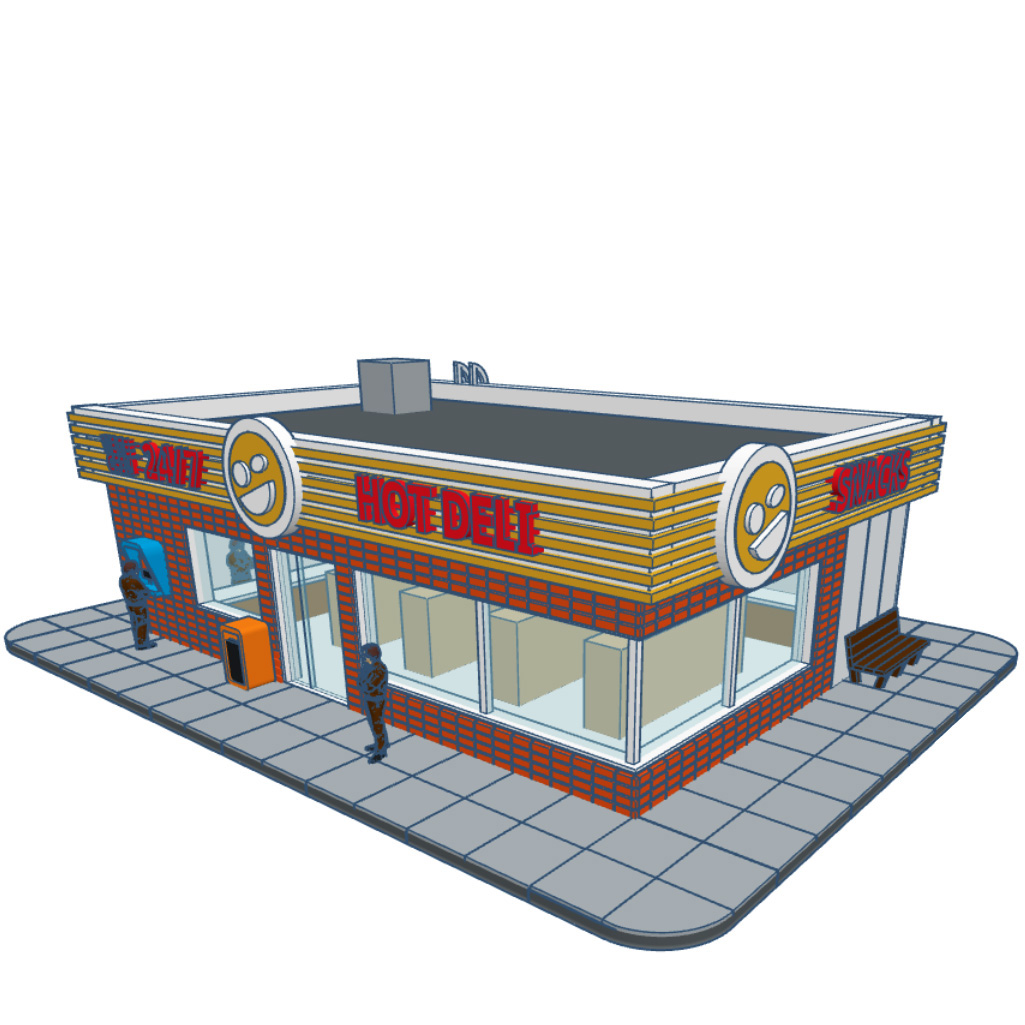 HAPPI corner Convenience Store
Precise Modeling 0012
A convenient corner building featuring a hot deli snack shop and a phone booth.
80×60×25mm

Tinker this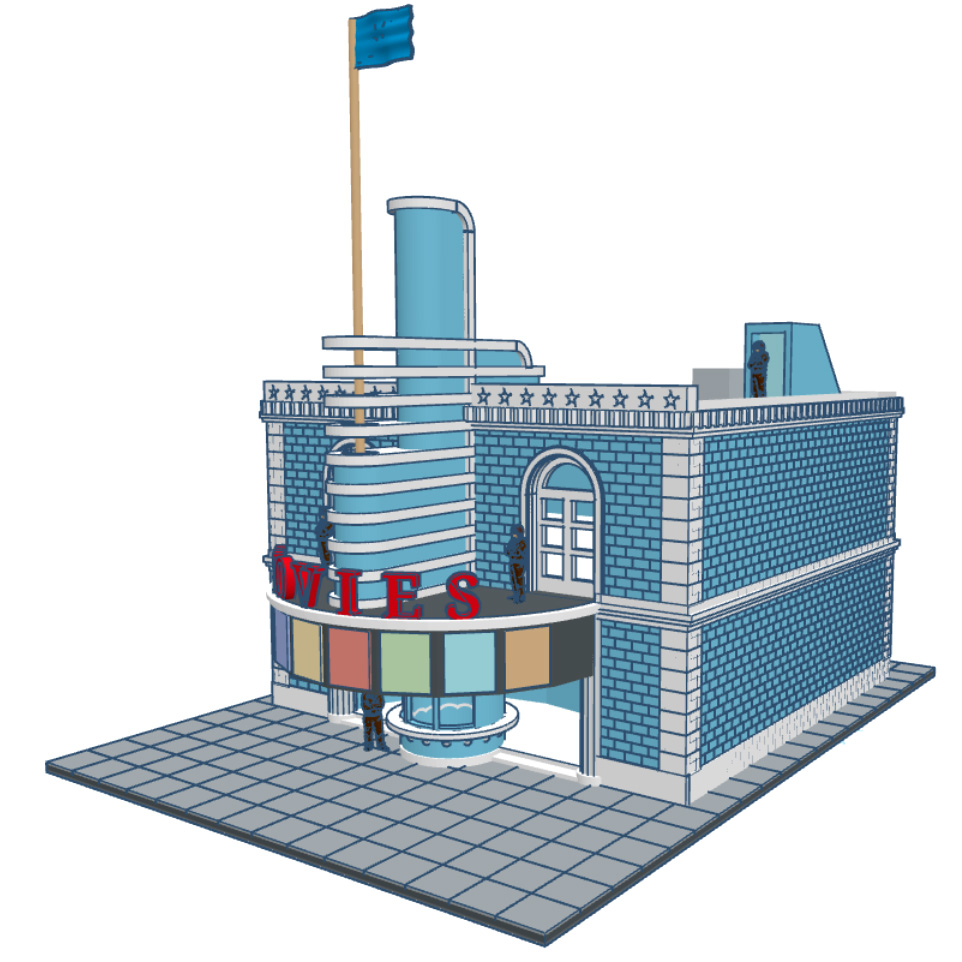 Small Cinema
Precise Modeling 0011
Comes with a detachable fence/gate that could be connected to a neighboring building.
70×100×80mm

Tinker this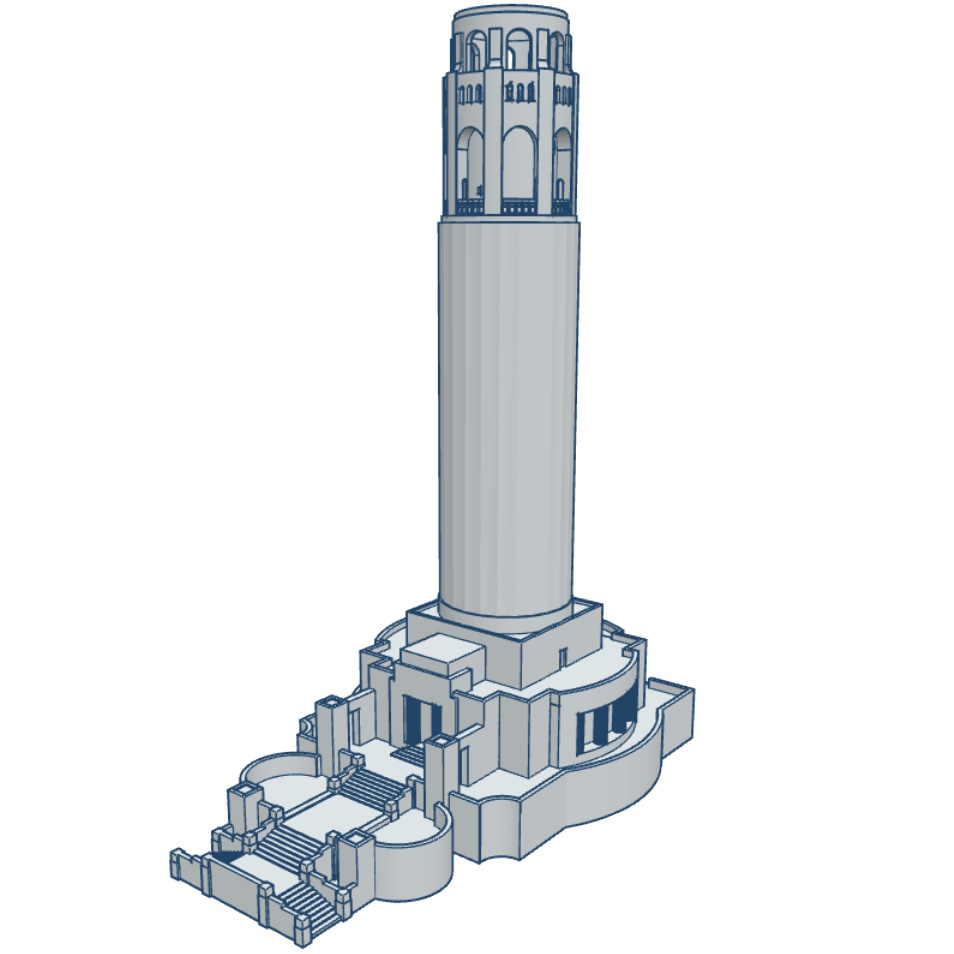 Coit Tower, San Francisco
Precise Modeling 0008
One of the most cityscape-altering landmarks of San Francisco Bay can now be in your city, too!
103×177×233mm

Tinker this